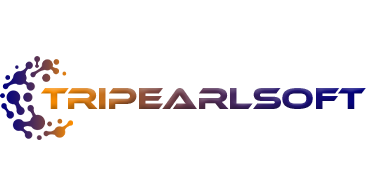 Strategic Partner
Powering Up Business Growth: The Benefits of Strategic Outsourcing Partnerships
Strategic partnerships in outsourcing can be a game-changer for businesses looking to grow and scale without overburdening their resources. At Tripearlsoft, we understand the importance of these partnerships and strive to provide our clients with the extra pair of hands they need to execute their projects in a timely and efficient manner. Our experienced team of professionals can help partners with on-going and new projects, working closely with them to ensure that their goals are met and exceeded.
Tripearlsoft can help partners in outsourcing business by providing a range of digital marketing services such as SEO, PPC, social media marketing, content marketing, and more. Our experienced team of digital marketing experts can work with partners to develop customized strategies that align with their clients' business goals and objectives. We can provide a flexible and scalable approach to digital marketing services, allowing partners to scale up or down as per their requirements. 
By partnering with Tripearlsoft, businesses can benefit from our years of experience and expertise in the field of digital marketing, which can help them to enhance their brand awareness, generate more leads, and ultimately drive revenue growth.
Collaborative Allies and Clients
Enhancing Business Value through Tripearlsoft's Partner and Client Services




BECOME A PARTNER
We would love to hear from you.
Leverage Tripearlsoft's resources as a strategic partner
Leveraging partners with an extra pair of hands in outsourcing business can be an effective way to increase efficiency and productivity. Tripearlsoft can help partners in execution of
Website / Web Application Development

Mobile Application / Game Development

Search engine optimization (SEO)

Pay-per-click advertising (PPC)

Social media marketing

Content / Performance / Promotional Marketing

UI / UX Design

Copy Writing / Blogging

Software Testing & Quality Assurance, and

Project Management & Consulting
Want to know the secret to success?
We're like a genie in a bottle, but instead of three wishes, you get a free consultation to make your business dreams come true.